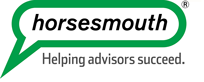 Attend Our Free Webinar
Four Time Management Mistakes That Crush Your Productivity, Profitability, and Lifestyle
Thursday, August 18 at 4:00 pm ET / 1:00 pm PT
We all know the problem: Financial Advisors feel overworked and overwhelmed with all they do, and as a result are not maximizing their happiness or their profitability.
Surveys show most advisors feel they don't have control of their business or their life. Not only is your workday longer than most, you're also at it in the evenings and on the weekend.
Even when you are on holiday, you are not fully present with your family or friends. Some part of your attention is back at the office wondering what isn't getting done. It doesn't have to be this way. Join us for this webinar and learn:
The one key thing most advisors NEVER DO but is critical to transforming how you run your business and your life…
The three business-changing opportunities advisors sacrifice because they haven't examined how they manage their time…
The one damaging way advisors frame time management in their minds and how to replace it so you're motivated to vastly improve how you run your day, week, month, and personal life…
How to completely turn around your time management so you'll FINALLY enjoy your life and your business.
PRESENTERS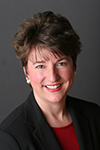 Teresa Riccobuono is a Practice Management and Recruitment specialist in the Financial Services Industry. Having worked as a Financial Advisor, she is uniquely familiar with the pressures and demands of the job. Her business, Simply Organized, works with individuals and teams to organize their Financial Advisor practices for profit and peace of mind. Teresa is a regular contributor to Horsesmouth, as well as Advisor Perspectives and an occasional contributor to Michael Kitces' Nerd's Eye View blog. She was named the 2020 Client Experience Coach for the Financial Planning Association. You may have read one or more of her articles or participated in a previous webinar.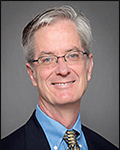 Sean M. Bailey is the Editor In Chief of Horsesmouth. Over the last 20 years, Sean has interviewed hundreds of advisors about "what's working" in their efforts to grow their businesses. The Financial Educator Marketing Workshop grew out of those conversations and the realization that advisors need help turning their technical knowledge about helping clients into a marketing approach that will help them help more people and grow their businesses.
Questions? Call 1-888-336-6884 ext. 1