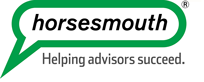 Attend Our Free Webinar
3 Keys to Profitable Client Tax Planning
Thursday, August 11 at 4:00 pm ET / 1:00 pm PT
Join Savvy Tax Planning program expert Debra Taylor, CPA/PFS, JD, CDFA, for this eye-opening webinar. Among the topics we'll cover:
Key reasons advisors overlook tax planning and why this is a dangerous mistake
How and why to discuss retirement taxes BEFORE your clients are even close to retirement
Why Social Security, Medicare, and IRAs must be managed for tax efficiency whenever possible
What's entailed in developing robust "retirement tax strategy" for clients
How to think about where tax planning lies in your product service offering and how it pays off for you and your clients
Expert Presenters: Debra Taylor and Sean Bailey
Debra Taylor, CPA/PFS, JD, CDFA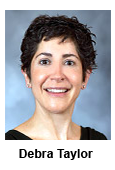 Debra Taylor is the founder of the Taylor Financial Group. Debbie is the author of Horsesmouth's client education program "Savvy Tax Planning." She is also the author of My Journey to $1 Million and Beyond and presenter of Horsesmouth's 2-day intensive workshop, "Savvy Tax Planning School for Financial Advisors."
Sean Bailey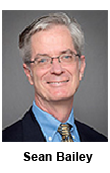 Sean M. Bailey is the Editor in Chief of Horsesmouth. Over the last 18 years, Sean has interviewed hundreds of advisors about "What's Working" in their efforts to grow their businesses. The Financial Educator Marketing Workshop grew out of those conversations and the realization that advisors need help turning their technical knowledge about helping clients into a marketing approach that will help them help more people and grow their businesses.
Don't miss this important webinar! Register below.
Questions? Call 1-888-336-6884 ext. 1