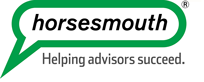 Attend Our Free Webinar...
Marketing, Messaging, and Practice Management in the Covid Era
Wednesday, July 6 at 4:00 pm ET / 1:00 pm PT
Join financial advisor Debbie Taylor as she previews key strategies she's pursuing in her business development activities for 2022. Debbie will discuss key issues such as:
What does it take to build a sustainable firm?
Digital marketing strategies and building a digital DNA
Why the 5-star client experience is a must for 2022 and beyond
Planning as a cornerstone of your practice
And a lot more…
Expert Presenter:
Debra Taylor, CPA/PFS, JD, CDFA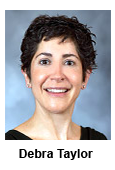 Debra Taylor is the founder of the Taylor Financial Group. Debbie is the author of Horsesmouth's client education program "Savvy Tax Planning." She is also the author of My Journey to $1 Million and Beyond and presenter of Horsesmouth's 2-day intensive workshop, "Savvy Tax Planning School for Financial Advisors."
Don't miss this important webinar. Register below.
Questions? Call 1-888-336-6884 ext. 1