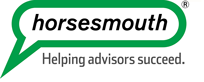 Attend Our Free Webinar...
Getting Long-Term Care Planning Right: Smart Approaches for People at All Stages
Wednesday, July 20 at 4:00 p.m. ET/1:00 p.m. PT
When it comes to planning a safe and secure retirement, long-term care (LTC) remains a confusing and unaddressed challenge to many people's financial security.
Join us for this webinar introducing Horsesmouth's new educational presentation for your clients and prospects. Topics we'll cover include:
Why people are not planning for this critical issue and the emotional and financial risks to families.
Understanding why Long-term care is MORE than just the popular image of an elderly person sitting alone in a nursing home.
Why relying on Medicare or Medicaid is NOT a plan most people want to rely on for long-term care—and many aren't eligible, anyway.
Why people have avoided making LTC plans, given historic problems with long-term care insurance
New approaches to planning for long-term care address people's skepticism and provide a wide range of flexible options for people at all stages of financial planning and health.
Expert Presenter:

Sean M. Bailey is the Editor In Chief of Horsesmouth. Over the last 20 years, Sean has interviewed hundreds of advisors about "what's working" in their efforts to grow their businesses. The Financial Educator Marketing Workshop grew out of those conversations and the realization that advisors need help turning their technical knowledge about helping clients into a marketing approach that will help them help more people and grow their businesses.
Don't miss this important webinar. Register below.
Questions? Call 1-888-336-6884 ext. 1