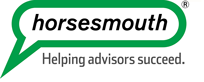 Attend Our Free Webinar
5 Reasons You Need to Overhaul Your IRA Knowledge
Tuesday, July 19 at 4:00 pm ET / 1:00 pm PT
Let's face it. IRAs dominate most people's retirement holdings. And while it's always been a tricky topic, things have only grown increasingly complex over the five years. And now, new proposed Secure Act rules have super-charged the challenge advisors and your clients face when managing qualified retirement accounts.
Join us for this fresh look at what the IRS has in store for IRA owners.
Featured Presenter: Jeffrey Levine, CPA/PFS, CFP®, CWS®, AIF®, MSA

As an advisor and CPA, Jeff Levine knows exactly how to build a retirement business on IRAs and tax planning.
Jeff is the Chief Planning Officer at Buckingham Strategic Wealth Partners, one of the country's largest independent RIAs, where he leads the company's evidence-based planning initiatives and helps to ensure its advisors are equipped with the latest financial, tax, and estate planning strategies.
Jeff also serves as the "Lead Financial Planning Nerd" for Kitces.com, a leading online resource for financial planning professionals. Previously, Jeff founded and oversaw his own wealth management firm, BluePrint Wealth Alliance LLC, successfully managing the assets of business owners, senior execs, pre-retirees, medical professionals, and other wealthy investors. Other prior roles include serving as Ed Slott & Company's chief retirement strategist.
In 2020, Jeffrey was named to Investment Advisor Magazine's IA25, as one of the top 25 voices to turn to during uncertain times. Also in 2020, Jeffrey was named by Financial Advisor Magazine as a Young Advisor to Watch. He is a past recipient of the Standing Ovation award, presented by the AICPA Financial Planning Division for "exemplary professional achievement in personal financial planning services," and was also named to the 2017 class of 40 Under 40 by Investment News, which recognizes "accomplishment, contribution to the financial advice industry, leadership and promise for the future."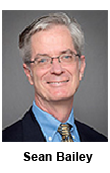 Presenter: Sean Bailey
Sean M. Bailey is the Editor in Chief of Horsesmouth. Over the last 18 years, Sean has interviewed hundreds of advisors about "What's Working" in their efforts to grow their businesses. The Financial Educator Marketing Workshop grew out of those conversations and the realization that advisors need help turning their technical knowledge about helping clients into a marketing approach that will help them help more people and grow their businesses.
Don't miss this important webinar! Register below.
Questions? Call 1-888-336-6884 ext. 1